Shri Manoj Joshi, General Manager, Eastern Railway (ER) today inaugurated a 'Selfie Point' at ER Headquarters at Fairlie Place, Kolkata as a part of nationwide publicity campaign about the Tokyo Olympics.
To arouse enthusiasm among Indian Athletics participating in Tokyo Olympic starting from July 23, 2021 activists may take their selfie at these points and may upload in Social Media with their messages to cheer Indian athletes. Shri Aneet Dulat, AGM, ER was also present in the Selfie Stand programme. Eminent Sportspersons of ER were also present to grace the occasion.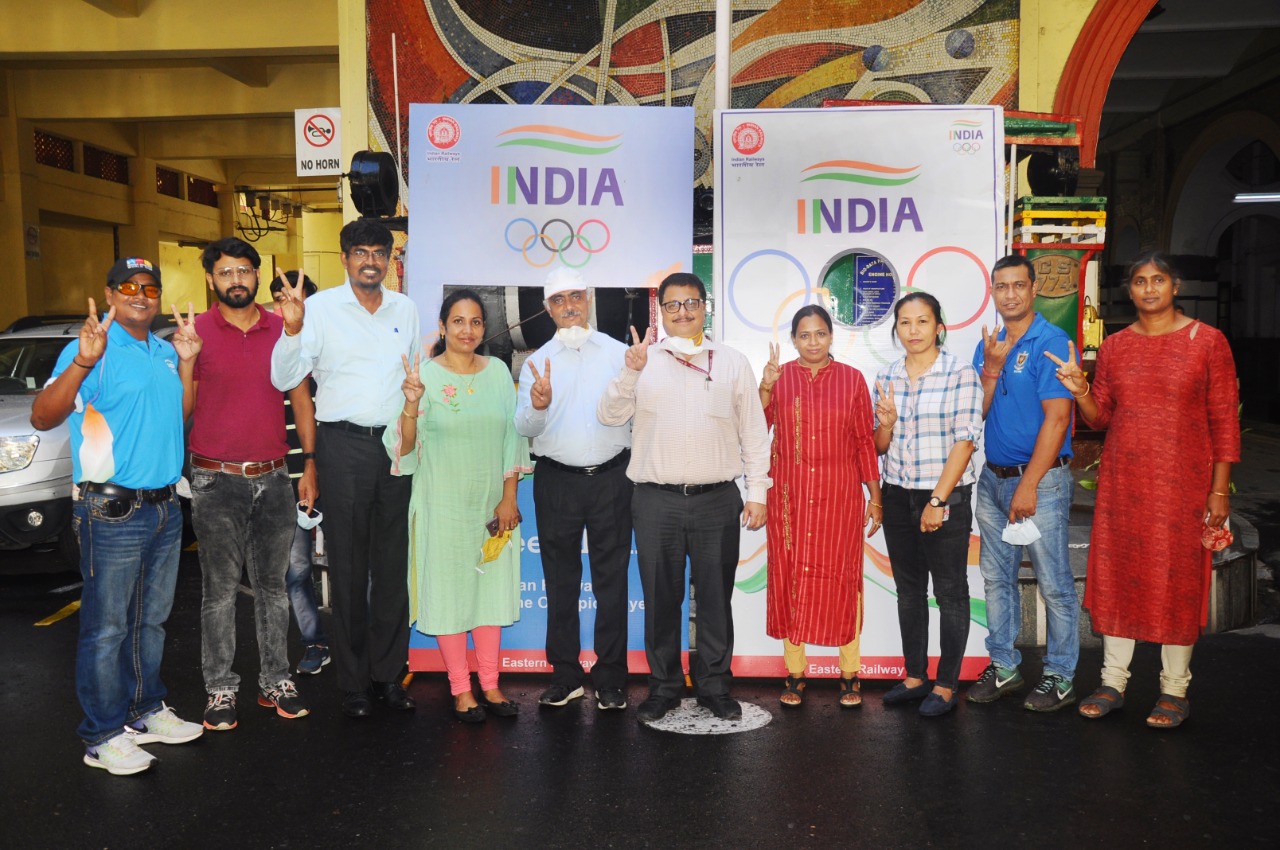 The "#cheer4India" Selfie stand has been conceptualised by Sports Authority of India and Indian Olympic Association. It may be mentioned in this regard that Indian Railways play a pivotal role in sports in India and large contingents of sportspeople from Indian Railways have already qualified for Tokyo Olympic.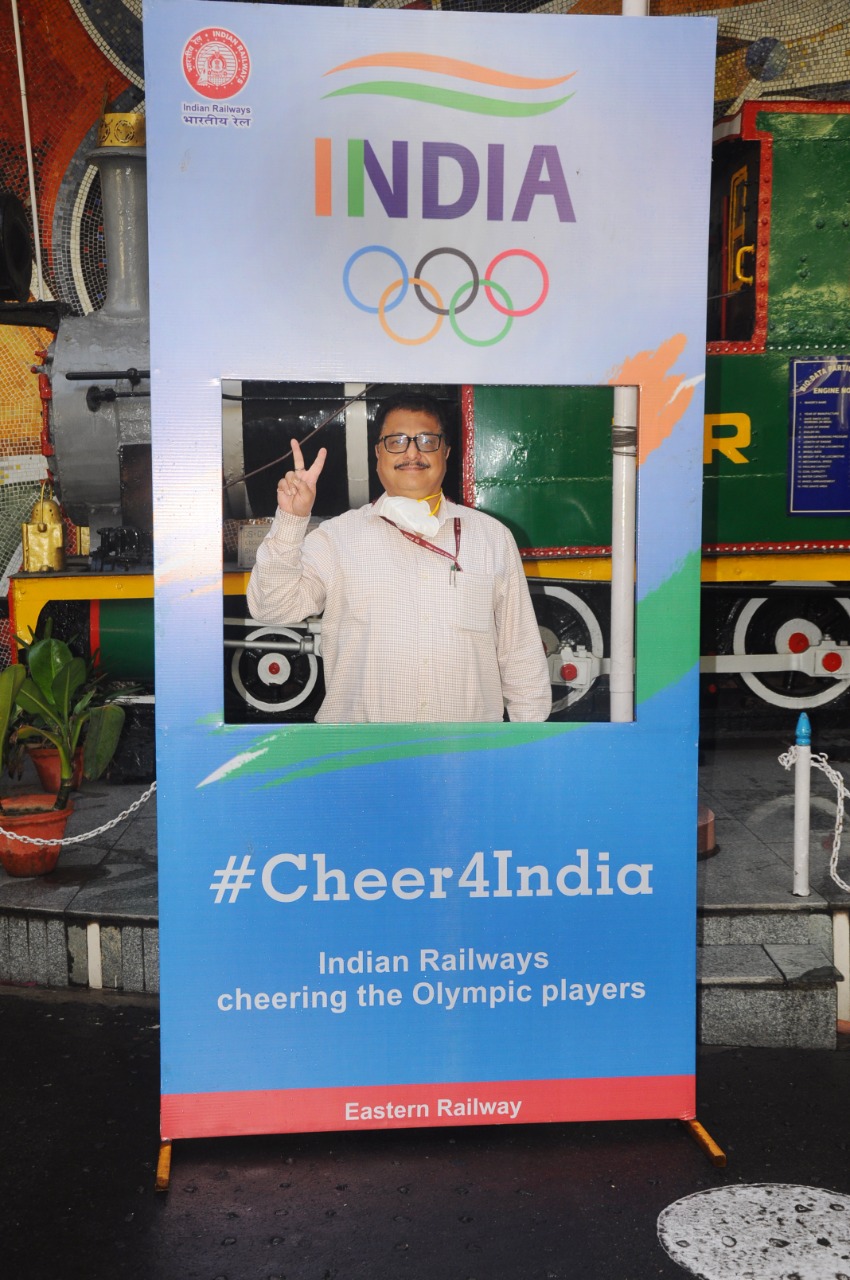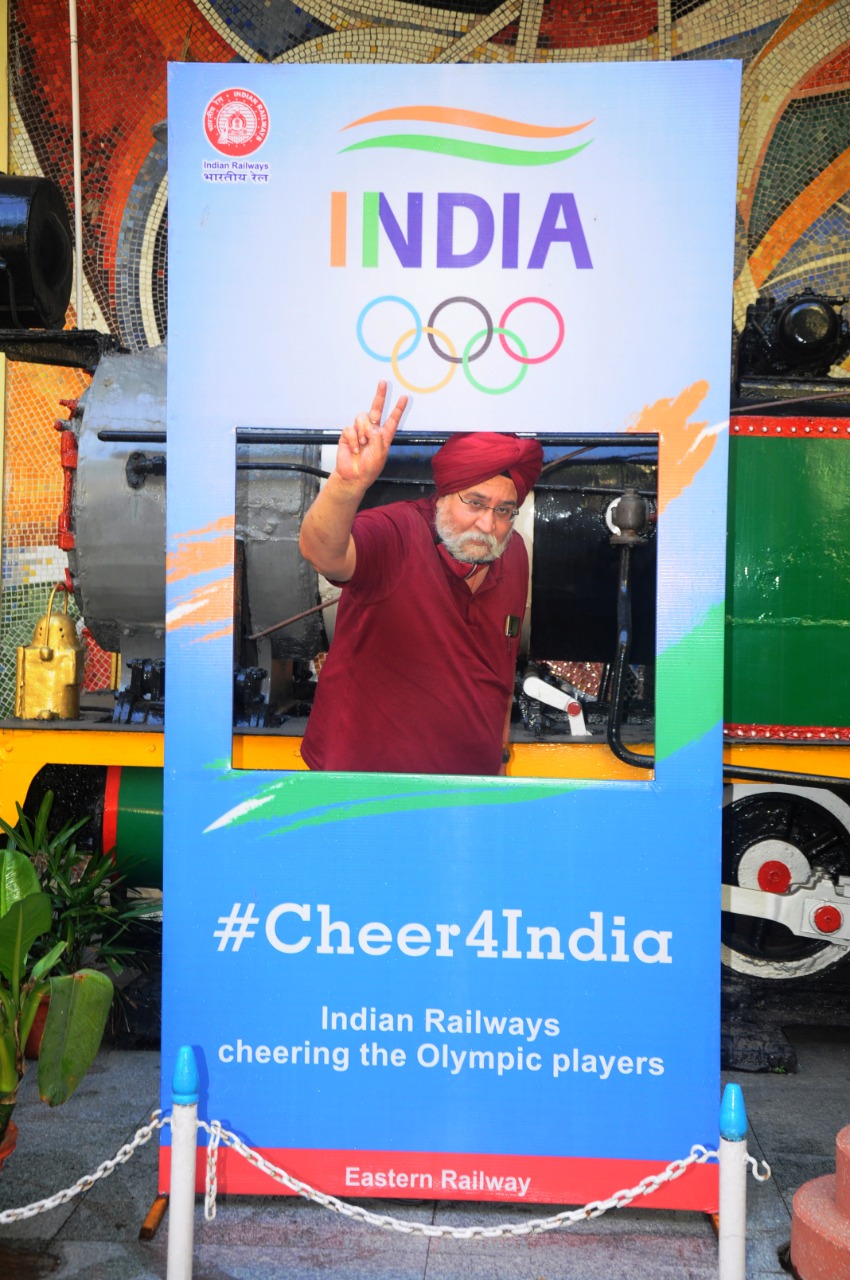 Selfie Points will be installed at all prominent locations over ER's jurisdiction, so that people can post their messages with selfie in social media to encourage sports persons taking part in the Tokyo Olympic.