Eastern Railway has laid great stress on sanitization of EMU coaches & cleanliness of station premises as a means towards combating Covid-19 virus. All the EMU coaches have been thoroughly sanitized in both Howrah & Sealdah Divisions and for implementation of physical distancing, one seat in between passengers is CROSS MARKED (X). Passengers are urged upon to maintain the seating discipline and avail alternate seats observing indication on seats for implementation of physical distancing during journey.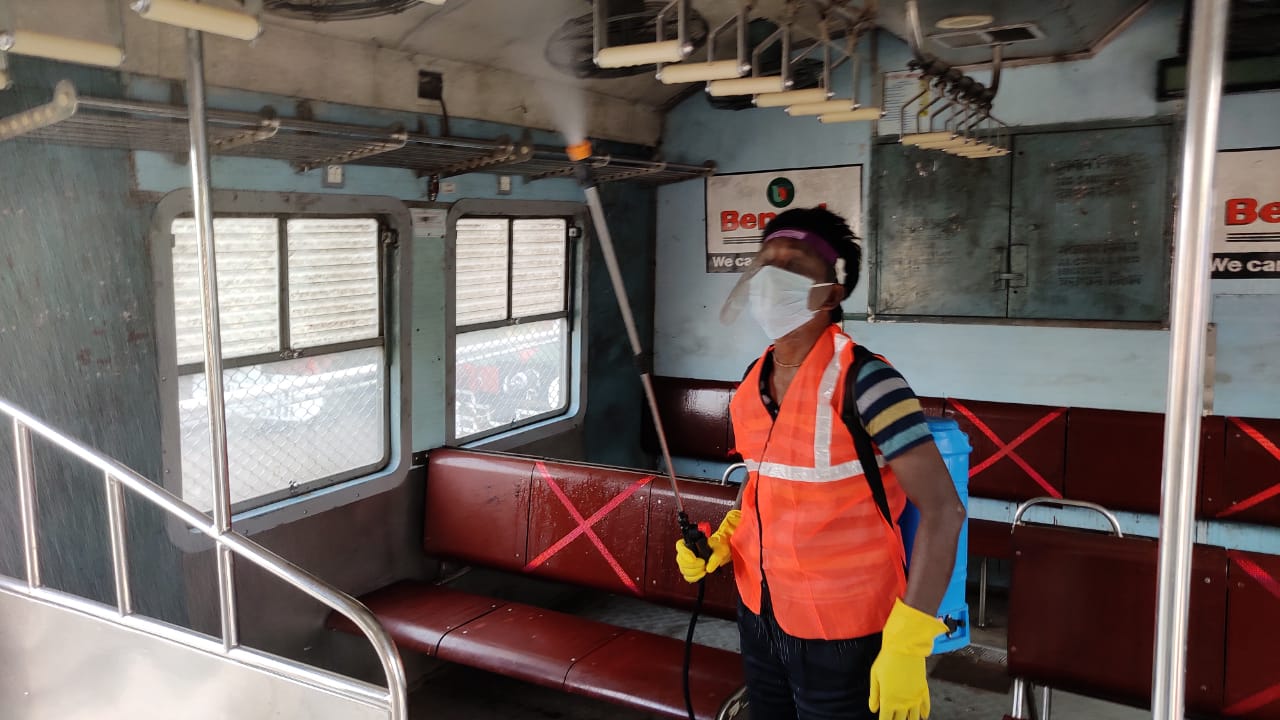 Intensive cleanliness drives are being undertaken in the platforms, trains, tracks, circulating areas, yards, toilets, water vending points and passenger interfaces.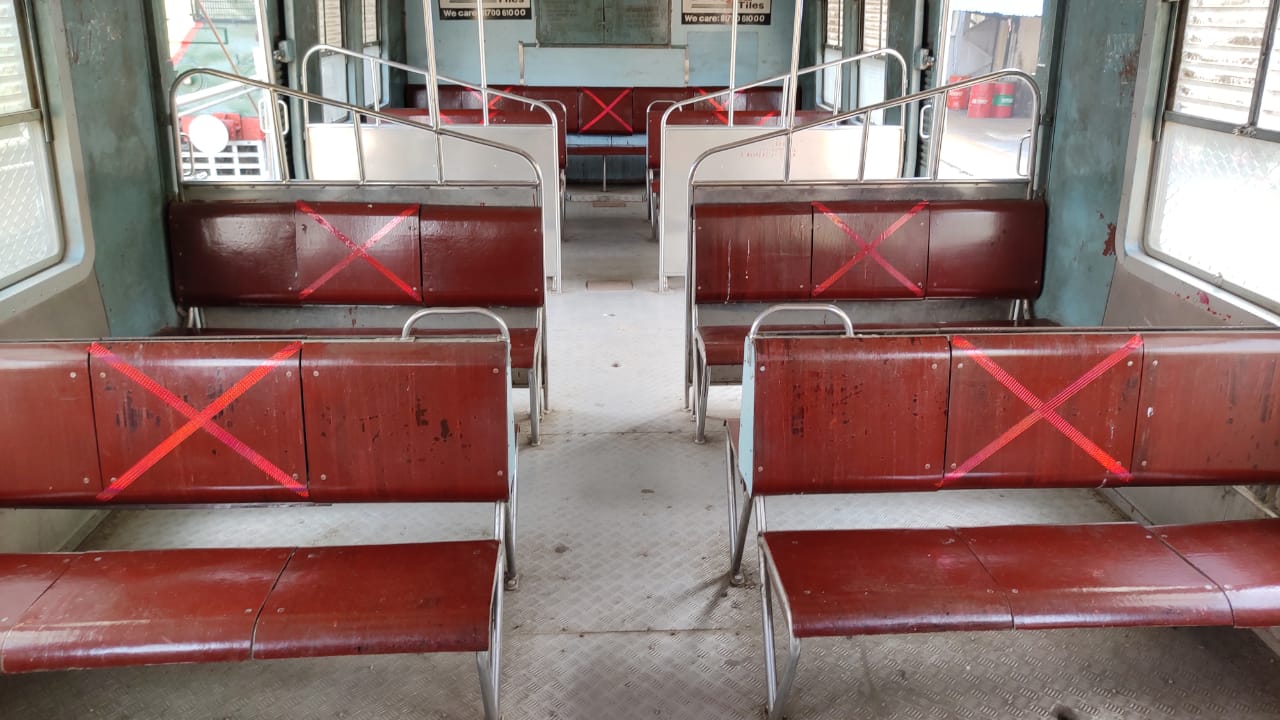 Passengers are requested to observe Covid appropriate behaviour and should avoid overcrowding, maintain physical distancing, use masks or face covers, carry hand sanitizer and not to avail train journey if they feel physically unwell.
ER is committed to provide train services while maintaining safety of the passengers. Therefore, passengers cooperation in preventing COVID-19 is earnestly solicited.